Dr. Arlan Andrews, Sr.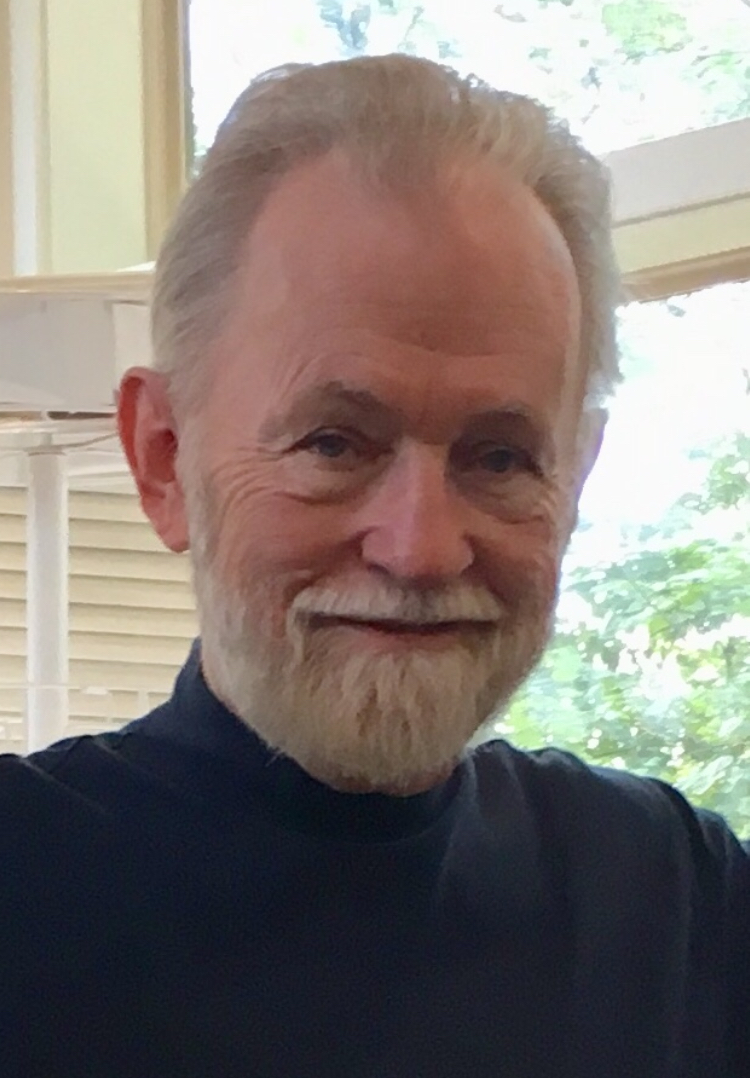 Dr. Arlan Andrews, a registered Professional Engineer and professional member of the Science Fiction and Fantasy Writers of America (SFWA), founded SIGMA in 1992 to provide the practical futurism of science fiction writers for vital national needs. A former ASME White House Fellow in OSTP (White House Science Office), he retired from Sandia National Labs in Albuquerque as Manager of the Advanced Manufacturing Initiatives Department. He then co-founded several high-tech companies, including a virtual reality software firm, Muse Technologies, Inc. (NASDAQ: MUZE, 1998 Ð 2001), and a biotech process company, Kinetic Biosystems, Inc., now located in Durham, NC.
Arlan previously held positions at AT&T Bell Labs and White Sands Missile Range, NM. He recently retired from the position of Environmental Program Manager for the U.S. Navy at Corpus Christi, Texas. He has published over 400 fiction stories, speculative fact articles, computer books and opinion pieces in 90 venues worldwide, including the first White House endorsement of nanotechnology in 1993. He holds six patents.
Austen Andrews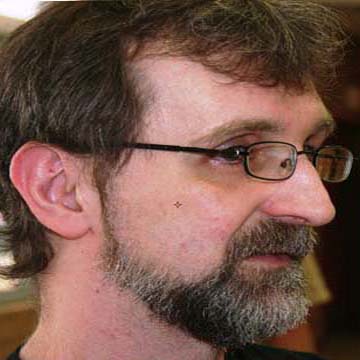 Austen Andrews is a software engineer and author of the Technocrat War series of novels. He has worked as a contributing writer to several high-profile MMOG projects and is a senior developer at Neopost Software. Austen joined SFWA at the age of 16 with the Timelost series of stories and computer games. He is currently writing a series of young adult fantasies.
Dr. Catherine Asaro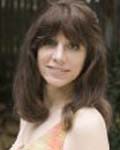 Dr. Catherine Asaro is a scientist, math coach, and science fiction writer. Winner of the Nebula¨ Award for her novel, The Quantum Rose, her fiction is a blend of hard science fiction, science, romance, and space adventure. Thirteen of her twenty-two novels belong to her Saga of the Skolian Empire. She also writes fantasy for Luna Books, which she helped launch, and science fiction thrillers for Baen Books.
Dr. Asaro's short fiction, which has appeared in Analog and several anthologies, has won the AnLab, or Analog Readers Poll award, and has been nominated for both the Nebula¨ and Hugo. She has published reviews and nonfiction essays and authored scientific papers in refereed academic journals. Her paper, "Complex Speeds and Special Relativity" in the April 1996 issue of The American Journal of Physics forms the basis for some of the science in her novels.
Asaro has a PhD in Chemical Physics and MA in Physics (Harvard), and a BS with Highest Honors in Chemistry from UCLA. She has done research at the University of Toronto in Canada, the Max Planck Institut fur Astrophysik in Germany, and the Harvard-Smithsonian Center for Astrophysics. Here research involves quantum theory to describe the behavior of atoms and molecules. A physics professor until 1990, Catherine established Molecudyne Research, which she currently runs. She recently completed two terms as president of Science Fiction and Fantasy Writers of America, Inc. (SFWA). The math teams she coaches for the Howard Area Homeschoolers are nationally ranked and have won numerous awards. Her website is www.CatherineAsaro.net.
John Barnes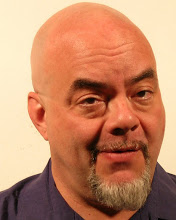 John Barnes is an American science fiction author, whose stories often explore questions of individual moral responsibility within a larger social context. Social criticism is woven throughout his plots. The four novels in his Thousand Cultures series pose serious questions about the effects of globalization on isolated societies. Barnes holds a doctorate in theatre and for several years taught in Colorado, where he still lives.
Greg Bear

Is the author of Blood Music, Moving Mars, The Forge of God, Darwin's Radio, and Quantico, as well as dozens of other novels and story collections. He has served on councils and committees since the 1980s, and has consulted with government and industry on the future of communication, spaceflight, genetics, crime, and entertainment, and has served as a member of SIGMA since the 1990s. Bear has published commentary and journalism in many newspapers and journals, including Nature, Newsday, and The Los Angeles Times. He has appeared on television interviews and documentaries about science, society, and science fiction, broadcast by the BBC, the Discovery Channel, Fox News, The Daily Show, CNBC, Channel Four in France, and others. His novel-in-progress, City at the End of Time, is set one hundred trillion years in the future, and involves highly unorthodox views of reality and physics.
Dr. J. Douglas Beason (Col., USAF, Ret.)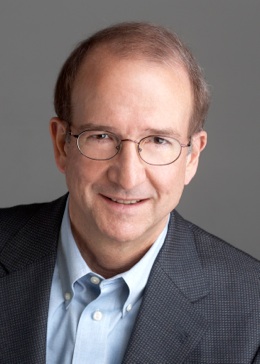 Dr. Beason recently served as Chief Scientist for the USAF Space Command as a Senior Level Executive, where he established the command's first long-term S&T goals that are being used to produce new national space and cyber capabilities. In 2008 he retired from the position of Associate Laboratory Director for Threat Reduction, Los Alamos National Laboratory, where he was responsible for the defense, intelligence, homeland security, and nonproliferation programs tasked with eliminating the global threat from weapons of mass destruction. He has 40 years of experience that spans conducting basic research to directing national security programs and formulating national policy. He is now a full-time writer.
Dr. Gregory Benford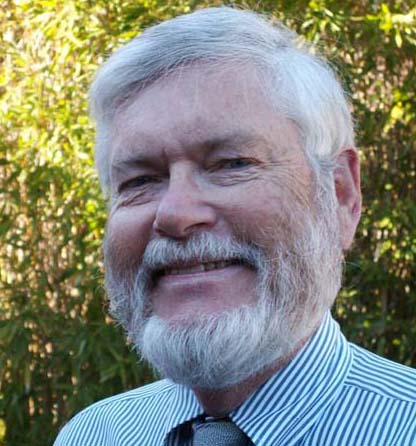 Is a professor of physics at the University of California, Irvine. He is a Woodrow Wilson Fellow, was Visiting Fellow at Cambridge University, and in 1995 received the Lord Prize for contributions to science.
He continues his research in both astrophysics and plasma physics. His fiction has won many awards, including the Nebula Award for his novel Timescape.
Dr. Ben Bova

November 8, 1932 – November 29, 2020
.
Jeffrey A. Carver

Jeffrey A. Carver is the author of sixteen science fiction novels, including most recently Battlestar Galactica: the Miniseries (a novelization), and Eternity 's End, a novel of conflict and mystery in the far future, which was a finalist for the Nebula Award. His novels Neptune Crossing, Strange Attractors, and The Infinite Sea launched The Chaos Chronicles, a hard science fiction series inspired by the science of chaos. Sunborn is forthcoming in 2008.
Carver's writing involves elements of both hard science and psychology, and is character-focused while exploring possibilities for science and technology in the future, including nanotechnology, artificial intelligence, and the possibilities for travel (and both contact and conflict) among the stars. His novels and stories explore the moral, ethical, and spiritual implications of these possibilities, as well as the science and technology itself.
In addition to writing, Carver teaches. In 1995, he developed and hosted an educational TV series, Science Fiction and Fantasy Writing–a live, interactive broadcast into middle school classrooms. Much of the content developed during that teaching is now available free online at http://www.writesf.com. He teaches regularly in workshops for both young and old aspiring writers.
A native of Huron, Ohio, Carver graduated from Brown University in 1971 and earned a Master of Marine Affairs degree from the University of Rhode Island. He has been a high school wrestler, a scuba diving instructor, a quahog diver, a UPS sorter, a technical writer and developmental editor, a private pilot, and a stay-at-home dad. He lives with his family in Arlington, Massachusetts. For more information, see http://www.starrigger.net.
Amy Sterling Casil

Amy Sterling Casil was inspired to write science fiction because while she was growing up, Ray Bradbury spoke twice at her hometown library in Redlands, CA and his optimistic message stayed with her for life. Amy is an award-nominated science fiction writer who has published 44 books, hundreds of short stories, thousands of articles, and hundreds of textbook passages. Her mother Sterling Sturtevant was one of the first female animation art directors, an Academy Award winner who designed Mr. Magoo for UPA Studios in the 1950s. Amy is a past Treasurer of the Science Fiction & Fantasy Writers of America and founding Treasurer of the Book View Cafe Publishing Cooperative. She has also served as a high level development officer for major affordable housing and economic development projects in South and Central Los Angeles. Today, she is a business consultant and fund developer working primarily for emerging and growing businesses in the U.S., Canada, and Mexico. Additionally, she has business consulting expertise in Europe, the UAE, and Australia. Her specialties include women and minority-owned businesses, green and sustainable tech, AI/machine learning, biotech, sustainable agriculture, commercial construction, regenerative medicine, and manufacturing verticals including the auto industry (EVs), medical devices, natural foods, fashion, and vegan/cruelty-free cosmetics.
Amy has two BAs in Studio Art and British/American Literature from Scripps College in Claremont, CA, and a Master's Degree in Creative Writing from Chapman University in Orange, CA. She was a popular English teacher in diverse Southern California classrooms for 20 years. Amy has written professionally in every medium except stage plays, including new media. Some of her stories have been included in college literature textbooks (WW Norton, Macmillan) because of their accessibility and thought-provoking subject matter, including the consequences and uses of gene therapy and human-machine interfaces. Optimistic about the future of life on Earth and beyond, Amy asks questions based on data as well as intuition; she is an INFJ empath and her executive-level experience in for-profit, not-for-profit, and education/government environments offers a broad perspective that can benefit business or strategic endeavors. Personally committed to physical, mental, and spiritual fitness and health, Amy is a 5th generation southern California native. She now lives in southwest Florida along with her husband Bruce White, a brilliant guy and materials engineer, and their Jack Russell Terrier – a wonderful fellow who is smarter than both of them.
Marianne Dyson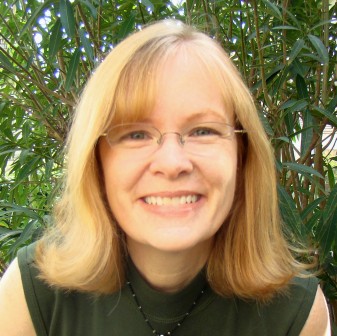 Marianne Dyson has a degree in physics and was one of the first ten women flight controllers for NASA. She worked as a Flight Activities Officer responsible for contingency crew procedures and timelines during the early Space Shuttle Program, and as an aerospace consultant after leaving NASA. Her books include Space Station Science which won the Golden Kite Award given by the Society of Children's Book Writers and Illustrators, and Home on the Moon which won the American Institute of Physics Science Writing Award (a $3000 cash prize and Windsor chair).
A lifetime member of the Science Fiction and Fantasy Writers of America, Dyson's fiction has appeared in Analog and various children's magazines and anthologies. She is a regular contributor and former editor of Ad Astra magazine. She also works as a science consultant, and has served as a technical editor for publishers including Scholastic, Enslow, and National Geographic School Publishing. A popular public speaker, she shares her passion for space with thousands of people every year through school, library, museum, conference, and media appearances. She reviews space-related books for the National Space Society, teaches astronomy to gifted middle-school students, and is the publications coordinator for the Rotary National Award for Space Achievement that awards the National Space Trophy each year.
Residing in Houston, Dyson is a member of the Johnson Space Center chapter of the NASA Alumni League and has a 2nd degree black belt in Kuk Sool. She and her husband own a Cessna 182 which he flies as a volunteer for the Coast Guard.
Michael F. Flynn

1947 – 30 September 2023
Michael F. Flynn was an executive director of consulting services at STAT-A-MATRIX, Inc. of Edison NJ, providing services in the field of quality management and applied statistical methods. He provided training and technical advice to assist clients in continual quality improvement. These include curriculum development, management systems and documentation, problem-solving and statistical practices, in particular, Lean Operations, Six Sigma, and ISO 9000. His clients included commercial firms, NGOs, and government and international agencies engaged in a variety of fields, including: computers, pharmaceuticals, automotive, chemicals, insurance, architecture, tax collection, space flight, military, and nuclear inspections. He worked with STAT-A-MATRIX since 1984. Mr. Flynn was also a published author, having written science fiction stories and novels in a variety of venues, including: Analog Science Fiction and Science Fact, AsimovÕs Science Fiction Magazine, and The Magazine of Fantasy and Science Fiction. His novels include the four-book Firestar series depicting a near future of revivified exploration of space, and the critically praised stand-alone novels, The Wreck of the River of Stars and Eifelheim. He has received the Theodore Sturgeon Award for outstanding short fiction, and been several times a finalist for the Hugo Award for his short fiction. He was also the first recipient of the Heinlein Prize, given to fiction that encourages the exploration of space, for his body of work. He held a B.A., in Mathematics from LaSalle College and an M.S., also in Mathematics, from Marquette University, where he specialized in general topology.
Alan Dean Foster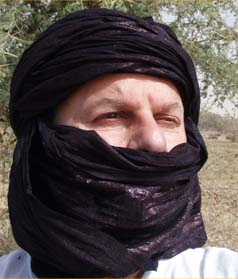 Alan Dean Foster holds a B.A. and M.F.A. from UCLA and a Los Angeles C.C. teaching certificate for Communications. He is the author of more than 100 books, more than 100 pieces of shorter fiction, and many other works, including numerous articles on diving and the controversial 1987 science article The Right Shuttle. He has done work for the U.S. Army and served as a zoning commissioner for his home town of Prescott, Arizona. Having spent time in more than 85 countries, he has at one time spoken Turkish, Hindi, Russian, Swahili, and Tahitian in addition to the usual European languages. He arrived in India the day we entered Iraq, was at Heathrow airport the morning the "liquid explosive" plot broke, and most recently returned from Gabon, Ghana, and Burkina Faso, where he spoke on African-American relations at the University of Ouagadougou. Foster ' s work to date includes excursions into hard science fiction, fantasy, horror, detective, western, historical, and contemporary fiction. He has also written numerous non-fiction articles on film, science, and scuba diving, as well as having produced the novel versions of many films, including such well-known productions as Star Wars, the first three Alien films, and Alien Nation. Other works include scripts for talking records, radio, computer games, and the story for the first Star Trek movie. In addition to publication in English, his work has appeared and won awards throughout the world. His novel Cyber Way won the Southwest Book Award for Fiction in 1990, the first work of science fiction ever to do so.
Andrew Fox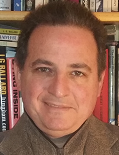 Andrew Fox has worked for more than a decade with the Department of Homeland Security. He initially served with the Federal Emergency Management Agency (FEMA) in the wake of Hurricane Katrina on the Gulf Coast. More recently, he has been responsible for the acquisition of intelligence analysis software for a clientele of nearly 8,000 Special Agents and intelligence analysts. Prior to his work for DHS, he was employed for 15 years by the Louisiana Department of Public Health, managing a statewide nutrition assistance program. Additionally, Mr. Fox organized one of the most successful citizen-led anti-violence campaigns in New Orleans's history.
After his cousin Amy Silberman was killed by celebratory gunfire on New Year's Eve, December 31, 1994, at the edge of the French Quarter, Mr. Fox co-founded the New Year Coalition Against Holiday Gunfire. Over six years, the campaign helped reduce deaths and serious injuries from more than a dozen each New Year's Eve to none.
Mr. Fox's first novel, Fat White Vampire Blues (2003), was selected for the Lord Ruthven Award for Best Vampire Novel of that year. He followed up with a sequel, Bride of the Fat White Vampire (2004). His third novel, The Good Humor Man, or, Calorie 3501, a gonzo tribute to Ray Bradbury's classic Fahrenheit 451, was selected by Booklist Magazine as one of the Ten Best Science Fiction and Fantasy Novels of the Year. Mr. Fox has published short fiction and nonfiction in Nightmare Magazine, SciFi.com, and Moment Magazine.
Mr. Fox is a recent graduate of the Naval Postgraduate School's Center for Homeland Defense and Security, where he received a Master's Degree in Security Studies. His thesis concerned the homeland security threats of emerging Promethean technologies and the ways in which science fiction writers, in concert with other analysts, can help conceptualize those threats and develop counter-measures. He is currently working on several fictive and non-fiction projects that relate to this thesis. He also earned a Master's Degree in Public Administration from Syracuse University's Maxwell School of Public Affairs and an undergraduate degree from Loyola University in New Orleans.