Mike Massa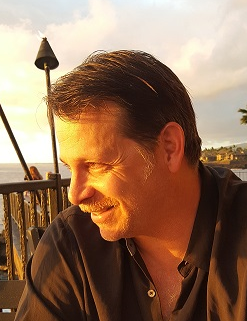 Mike Massa writes Science Fiction, Military SF, Fantasy and Post-Apocalyptic Fiction, in addition to non-fiction articles for publication. His most recent novel, co-written with John Ringo, is national bestseller River of Night (2019), book six in the NYT best-selling Black Tide Rising series, which explores the resilience and recovery of American culture and infrastructure during and after a crisis. Since 2016, Mike has written two novels, a novella and a dozen short pieces which have been included in as many anthologies. He's currently a Program Manager for a Federally Funded Research and Development Center (FFRDC), focusing on research into Artificial Intelligence and Machine Learning (AI/ML) for logistics, predictive maintenance and cyber-defense. Or, you know, Skynet. Whichever comes first.
Before he began writing, Mike lived an adventurous life, including stints as a Naval Officer (1130), an investment banker, a security and anti-fraud expert and a tech entrepreneur.
He has lived outside the US for several years both in uniform and as a civilian. Mike holds a B.A. From UCLA and a MBA from the Anderson School of Management.
Dr. Theodore C. McCarthy ("T.C.")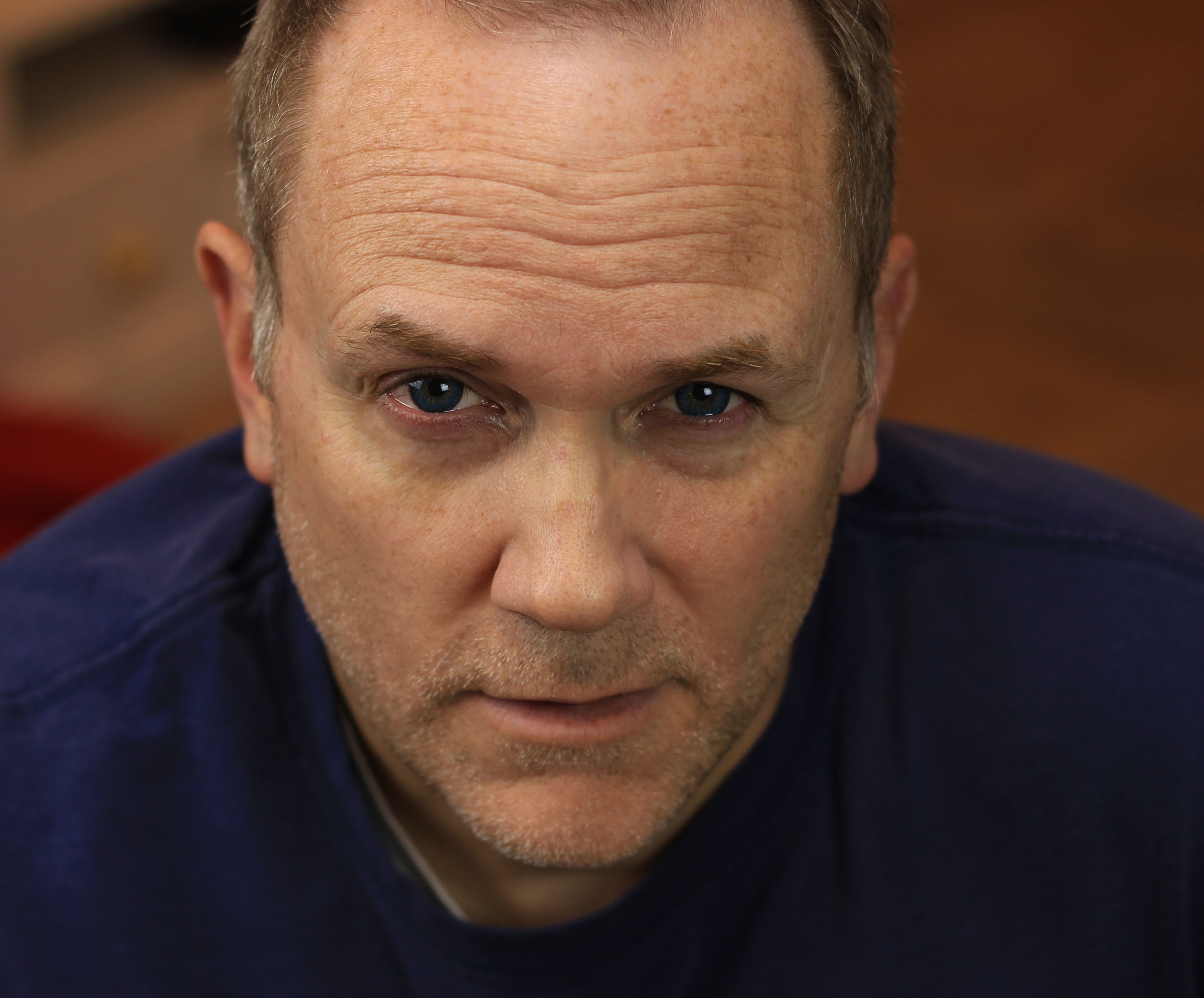 Dr. Theodore C. McCarthy ("T.C.") is an award winning and critically acclaimed southern author and technology development strategist. A former CIA weapons expert, he has worked at multiple National Laboratories. T.C. is a recognized authority on the impact of technology on military strategy and is a regular speaker at USSOCOM (US Special Operations Command) and other commands on future warfare topics. Before embarking on a national security career, he earned a PhD in geology and bachelor's degrees in environmental science and computer science – in addition to being a Fulbright Fellow and Howard Hughes Biomedical Research Fellow – and worked as a patent examiner in complex biotechnology and combinatorial chemistry.
T.C.'s short fiction, both literary and genre, has appeared in Per Contra: The International Journal of the Arts, Literature and Ideas, Story Quarterly, Nature, and multiple anthologies. His debut novels, Germline (the winner of the Compton Crook Award in 2012), and its sequels, Exogene and Chimera, explored current trends in weapons and biotechnology research, applying his insights to construct a near-future, peer-to-peer conflict where infantry combat is forced underground.
Wil McCarthy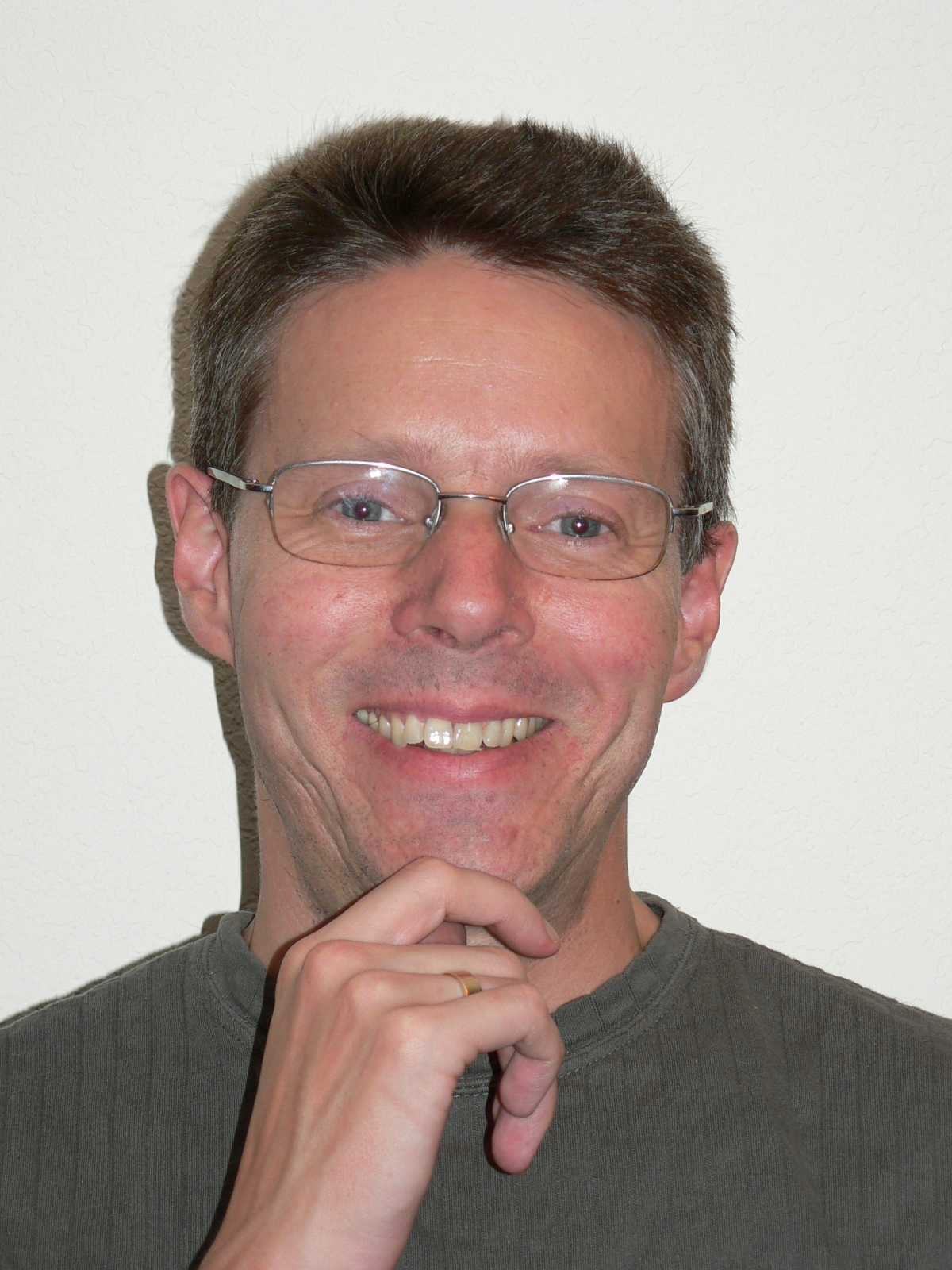 Wil McCarthy — Engineer/Novelist/Journalist/Entrepreneur. Wil McCarthy is a former contributing editor for Wired magazine and the science columnist for the SciFi Channel, where his popular "Lab Notes" column has been running since 1999. A lifetime member of the Science Fiction and Fantasy Writers of America, he has been nominated for the Nebula, Locus, AnLab, Colorado Book, Theodore Sturgeon and Philip K. Dick awards, and contributed to projects that won a Webbie, a Game Developers ' Choice Award, and a General Excellence National Magazine Award. His short fiction has graced the pages of magazines like Analog, Asimov ' s, Wired, and SF Age, and his novels include the New York Times Notable Bloom, Amazon.com "Best of Y2K" The Collapsium (a national bestseller) and, most recently, To Crush the Moon. He has also written for TV, appeared on The History Channel and The Science Channel, and published nonfiction in half a dozen magazines, including GQ, Popular Mechanics and IEEE Spectrum.
Previously a flight controller for Lockheed Martin Space Launch Systems and later an engineering manager for Omnitech Robotics and CTO of Galileo Shipyards (an aerospace research laboratory), McCarthy is currently the president of The Programmable Matter Corporation in Lakewood, CO. His nonfiction bestseller, Hacking Matter, describes the ongoing research by major corporations and university laboratories into quantum-dot based "programmable matter", promising enormous changes in both technology and society.
Victor Milan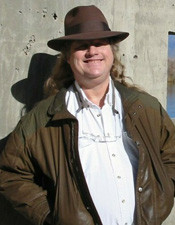 August 3, 1954 – February 13, 2018
Marc Miller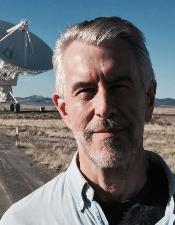 Marc Miller is an award-winning military and science-fiction game designer and publisher with experience reaching back to the dawn of modern wargaming: circa 1973.
Miller began his career as an educational game designer working for Illinois State University producing political and historical games for the classroom. He expanded his scope with recreational games just as the hobby caught on with the public, designing and publishing games on military, naval, and ancient warfare themes. He was a pioneer in role-playing games, producing one of the first (and still in print) science-fiction role-playing games.
Miller designed the best-selling science-fiction role-playing game of all time. Marc was the second role-playing game designer inducted into the Adventure Gaming Hall of Fame (Gary Gygax was the first), and his role-playing game Traveller is in the Hall of Fame in its own name. His science-fiction novel Agent of the Imperium is published by Baen. He is a member of SFWA the Science Fiction and Fantasy Writers of America), and was once President of the short-lived Game Designers' Guild. Marc lives in Bloomington, Illinois with his wife Darlene.
Elizabeth Moon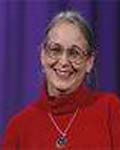 Elizabeth Moon is the author of twenty novels and over thirty shorter fiction and nonfiction works, including the Nebula Award winning The Speed of Dark, which was also short-listed for the Clarke Award, and the Hugo-nominated Remnant Population. She grew up in the Lower Rio Grande Valley, on the Texas-Mexican border, and is familiar with the cultures and traditions of that area, where she still has connections. She has degrees in history (Rice University) and biology (University of Texas) and served in the U.S. Marine Corps during the Vietnam War, mostly in the Systems Design and Programming Division at HQMC. She served two terms on her town's city council, three on the local library board, one year as president of the local Chamber of Commerce, and six years as a volunteer in the local EMS, a rural all-volunteer service covering several hundred square miles. She and her husband adopted an autistic child (now an adult) and after the publication of The Speed of Dark she has been in demand as a speaker on autism and other disability issues. She lives in central Texas.
Dr. Larry Niven (D. Lit.)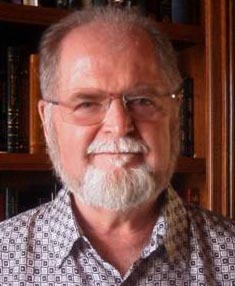 Started his education at Cal Tech, only to flunk out a year-and a-half later after discovering a bookstore jammed with used science-fiction magazines. Ultimately earning a B. A. in mathematics (and a minor in psychology) from Washburn University, he completed one year of graduate work in mathematics at UCLA before dropping out to write science fiction. Niven has written on the cutting edge of scientific discovery throughout his career; his works on topics such as neutron stars, dark matter, quantum black holes, and solar flares were frequently the definitive works on the subject. He is particularly noted for the wide range of ingenuously conceived and exhaustively detailed alien races that have populated his works, each a tour de force in alien anthropology for species which are very different from humans both physically and mentally. He has written over 30 novels, and dozens of novellas, short stories, articles, and non-fiction. Niven has received five Hugo Awards and four Locus awards, as well as Nebula, Ditmars, Prometheus, Skylark, and Seiun awards. In 2005 he and Jerry Pournelle were given the Robert A. Heinlein Award, which was established in 2003 by the Heinlein Society to honor outstanding published works in hard science fiction or technical writings that inspire the human exploration of space.
Gerald Nordley

Gerald Nordley is an astronautical engineer, consultant and writer of science fiction and nonfiction. He has degrees in physics (Macalester 1969) and systems management (USC, 1981). He is an Air Force veteran with experience in spacecraft operations, spacecraft procurement, air-ground battle management, and advanced propulsion research. As "G. David Nordley," he has a hundred plus publications of short fiction and nonfiction. His writing won four "Anlab" readers' awards and has had nominations for both a Hugo and a Nebula award. His two novels have been published in parts in Analog and in 2013 by Variationspublishing.com, the latest being To Climb a Flat Mountain. Gerald is a Fellow of the British Interplanetary Society, a senior member of AIAA, and a life member of the Air Force Association, the USC Alumni Association, and the Science Fiction and Fantasy Writers of America.
Mark O'Green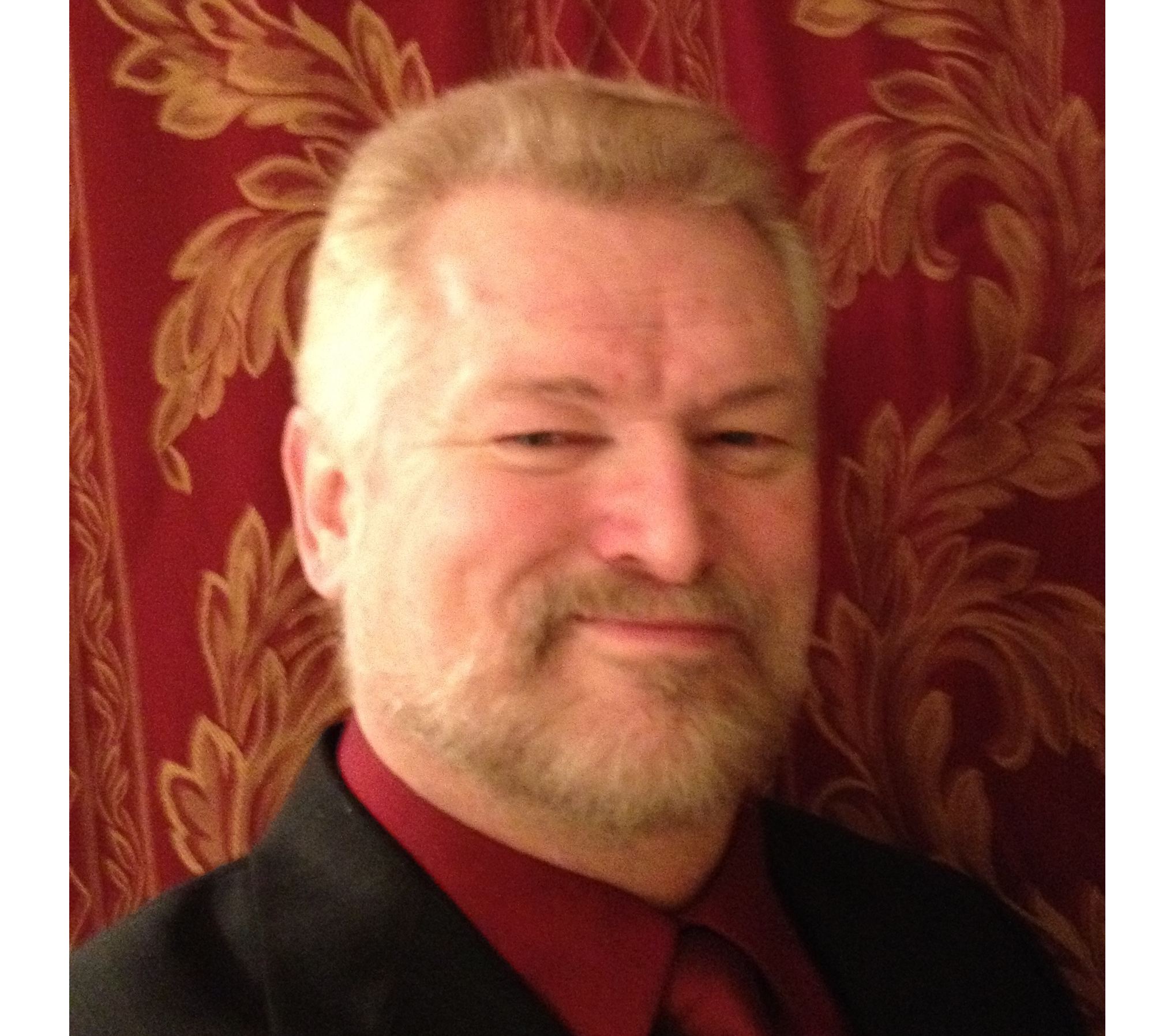 Mark O'Green received a Behavioral Science degree from United States Air Force Academy, has been a fighter pilot, trained in the Army Recondo program, taught Small Element Tactics at the Air Force Academy, and had a short stint as a superintendent of schools in England.
He has been a Designer, Producer, and Executive Producer for Interplay, Sony Online, Sierra/Verant and others while working on titles such as Star Trek, Fallout, Lord of the Rings, Marvel, and Everquest.
He is a founder of a small technology company and is amused that his bio is between Messrs. Niven and Pournelle. He is expecting to be hit by a large object from space at any moment.
Stephanie Osborn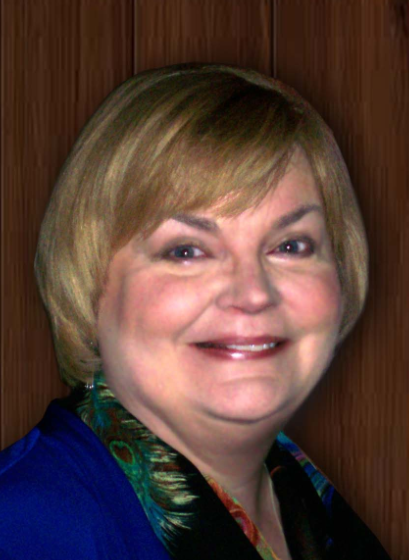 Few can claim the varied background of Stephanie Osborn, the Interstellar Woman of Mystery.
Veteran of more than 20 years in the civilian space program, as well as various military space defense programs, she worked on numerous space shuttle flights and the International Space Station, and counts the training of astronauts on her resumé. Her space experience also includes Spacelab and ISS operations, variable star astrophysics, Martian aeolian geophysics, radiation physics, and nuclear, biological, and chemical weapons effects.
Stephanie holds graduate and undergraduate degrees in four sciences: astronomy, physics, chemistry and mathematics, and she is "fluent" in several more, including geology and anatomy.
In addition she possesses a license of ministry, has been a duly sworn, certified police officer, and is a National Weather Service certified storm spotter.
Her travels have taken her to the top of Pikes Peak, across the world's highest suspension bridge, down gold mines, in the footsteps of dinosaurs, through groves of giant Sequoias, and even to the volcanoes of the Cascade Range in the Pacific Northwest, where she was present for several phreatic eruptions of Mount St. Helens.
Now retired from space work, Stephanie has trained her sights on writing. She has authored, co-authored, or contributed to more than 20 books, including the celebrated science-fiction mystery, Burnout: The mystery of Space Shuttle STS-281. She is the co-author of the "Cresperian Saga," book series, and currently writes the critically acclaimed "Displaced Detective" series, described as "Sherlock Holmes meets The X-Files." She recently released the paranormal/horror novella El Vengador, based on a true story, as an ebook.
In addition to her writing work, the Interstellar Woman of Mystery now happily "pays it forward," teaching math and science through numerous media including radio, podcasting and public speaking, as well as working with SIGMA, the science-fiction think tank.
The Mystery continues.
Dr. Jerry Pournelle

7 August 1933–8 September 2017
In Remembrance of Jerry Eugene Pournelle Written and delivered by his daughter Jennifer Pournelle at St. Vincent de Sales Church, Sherman Oaks, California, September 16, 2017
Tom Purdom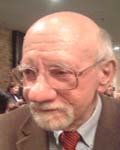 His first published story appeared in 1957 and he has been writing and selling science fiction ever since. His output includes five novels and a fifty year series of short stories and novelettes that has appeared in all the leading science fiction magazines and anthologies such aS the annual best of the year volumes edited by Gardner Dozois and David Hartwell. The editors who have bought his work include science fiction legends like John W. Campbell and Frederik Pohl and currently active editors such as Sheila Williams and Eric Flint. His novel Reduction in Arms was one of the first science fiction stories to take a serious look at arms control. His science fiction stories have explored subjects such as future political developments, military family life, the ethics of genetic modification, interplanetary colonization, and the social effects of economic growth.
His magazine articles have dealt with subjects as varied as city planning, arms control, and the unionization of teachers. He has been a science writer for the University of Pennsylvania, specializing in medicine and the life sciences, and he wrote the script for one of the first computer-animated educational films. In the mid-1980s, he conceived the general concept and wrote the script for a comic book on shop safety that became a major recruiting tool for the United States Air Force. In Philadelphia, where he has lived since 1954, he is known for his work as a classical music critic and arts writer who frequently links the arts to other interests.
Mary A. Rosenblum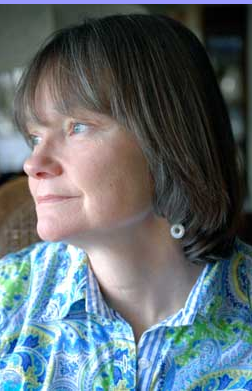 June 27, 1952–March 11, 2018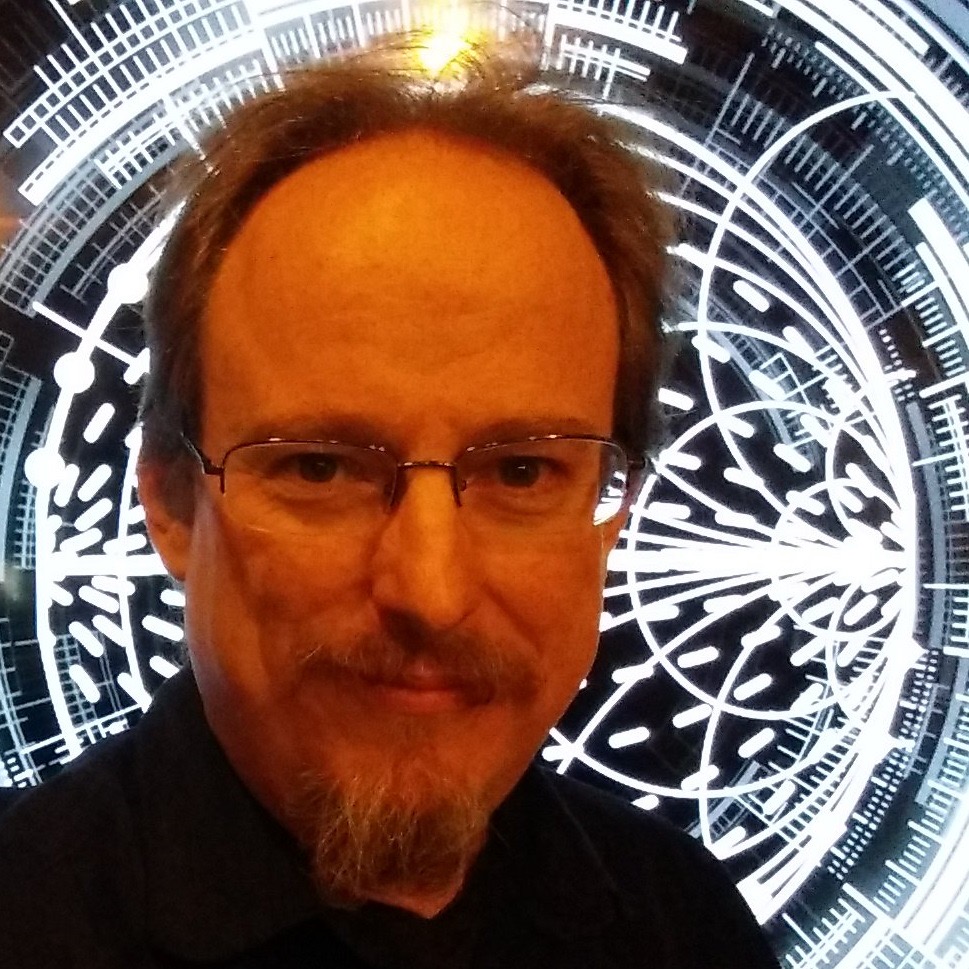 Hans G. Schantz is a scientist, inventor, entrepreneur, and author. Principal Scientist at Geeks and Nerds Corporation, he was formerly a co-founder and Chief Technical Officer of the Q-Track Corporation, and co-inventor of the company's near-field precision indoor location systems. His forty-plus U.S. patents include wireless systems, antennas, and location systems inventions. His work experience includes stints with IBM, the Lawrence Livermore National Lab, the Applied Research Lab at the University of Texas at Austin, and the ElectroScience Lab at the Ohio State University. He holds degrees in industrial engineering and physics from Purdue University, and a Ph.D. in theoretical electromagnetic physics from UT Austin.
His work in applied electromagnetics and antenna theory became the basis of his book, The Art and Science of Ultrawideband Antennas. More recently, he branched out into science fiction, authoring the Amazon top-ten alternate history science fiction techno-thriller, The Hidden Truth. Book 2, A Rambling Wreck, was a finalist for the Conservative Libertarian Fiction Alliance 2018 Book of the Year, and book 3, The Brave and the Bold, appeared in 2018. He is currently working on a non-fiction project: Fields & Energy: How Electromagnetics Works, and Book 4 of the Hidden Truth, A Hell of an Engineer. Hans lives in Huntsville, AL with his wife, Barbara, and their two sets of twins where he is an amateur radio operator (KC5VLD) and an Assistant Scoutmaster.
Dr. Stanley Schmidt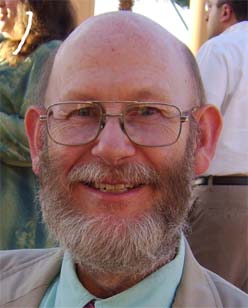 Is a physicist (Ph.D., Case Western Reserve University), musician, photographer, traveler, naturalist, outdoorsman, pilot, and linguist who writes fiction and nonfiction at both long and short lengths. He has contributed numerous stories and articles to original anthologies and magazines and has edited about a dozen anthologies. As editor of Analog Science Fiction and Fact, he has been nominated 27 times for the Hugo award for Best Professional Editor. He is a board member for the National Space Society and the Science Fiction Museum, and has been an invited speaker for numerous organizations including NASA, museums, and universities. He was Guest of Honor at the 1998 World Science Fiction Convention in Baltimore, and has been a Nebula and Hugo award nominee for his fiction.
Martin L. Shoemaker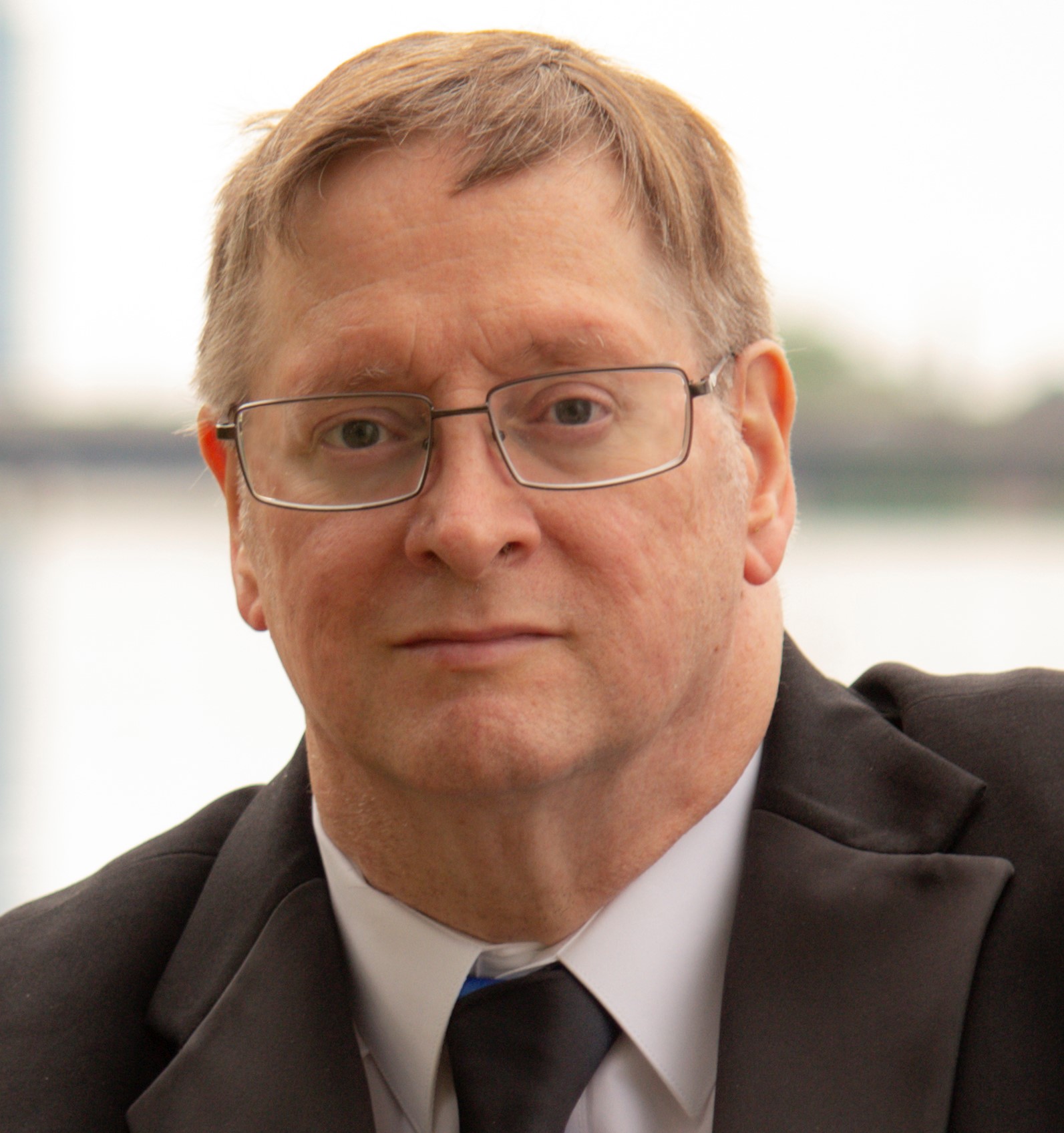 Martin L. Shoemaker is a programmer who writes on the side… or maybe it's the other way around. He told stories to imaginary friends and learned to type on his brother's manual typewriter even though he couldn't reach the keys. (He types with the keyboard in his lap still today.) He couldn't imagine any career but writing fiction… until his algebra teacher said, "This is a program. You should write one of these."
Fast forward 30 years of programming, writing, and teaching. He was named an MVP by Microsoft for his work with the developer community. He is an avid role-playing gamemaster, but that didn't satisfy his storytelling urge. He wrote, but he never submitted until his brother-in-law read a chapter and said, "That's not a chapter. That's a story. Send it in." It won second place in the Baen Memorial Writing Contest and earned him lunch with Buzz Aldrin. Programming never did that!
Martin hasn't stopped writing (or programming) since. His novella "Murder on the Aldrin Express" was reprinted in The Year's Best Science Fiction: Thirty-First Annual Collection and in Year's Top Short SF Novels 4. His work has appeared in Analog, Galaxy's Edge, Digital Science Fiction, Forever Magazine, Writers of the Future 31, Year's Best Military and Adventure SF 4, Avatar Dreams, and select service garages worldwide. He received the Washington Science Fiction Association Small Press Award for his Clarkesworld story "Today I Am Paul", which also was nominated for a Nebula award and appeared in four year's best anthologies and eight international editions. The story continues in Today I Am Carey, published by Baen Books in March 2019. His novel The Last Dance, published by 47North, was in the top 30 paid eBooks on Amazon for the month of October 2019.
Bud Sparhawk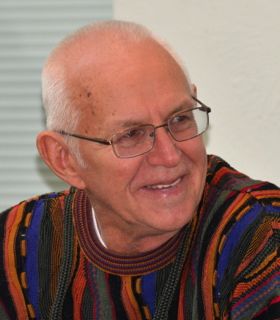 Has a BS in Mathematics with a minor in Philosophy from the University of Maryland and an MBA in Finance from Oklahoma City University. He recently retired from Macfadden where he was Senior Vice President. He has had over thirty years experience consulting to numerous federal agencies on both information technology and security. His military experience in the Air Force was with communications and security.
As a three-time Nebula Award finalist, he has sold nearly a hundred "hard" science fiction stories to Analog, Asimov's, several webzines and anthologies (including two "Best of".) He has two short story collections (Dancing with Dragons and Sam Boone: Front to Back) in print and several in Kindle versions. He has had one novel (Vixen) published to date.
Allen M. Steele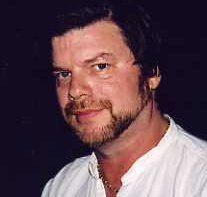 Allen Steele is professional science fiction writer with seventeen novels, five collections of short fiction, and a collection of essays to his name. His work has received numerous awards, including three Hugos, and has been translated worldwide. He has a masterÕs degree in journalism from the University of Missouri and worked as a reporter for newspapers and magazines in Massachusetts, New Hampshire, Missouri, and Tennessee, including a brief stint as a Washington correspondent, before turning to science fiction. He serves on the Board of Advisors for the Space Frontier Foundation, and has testified before the U.S. House of Representatives. He and wife live in western Massachusetts.
Bruce Sterling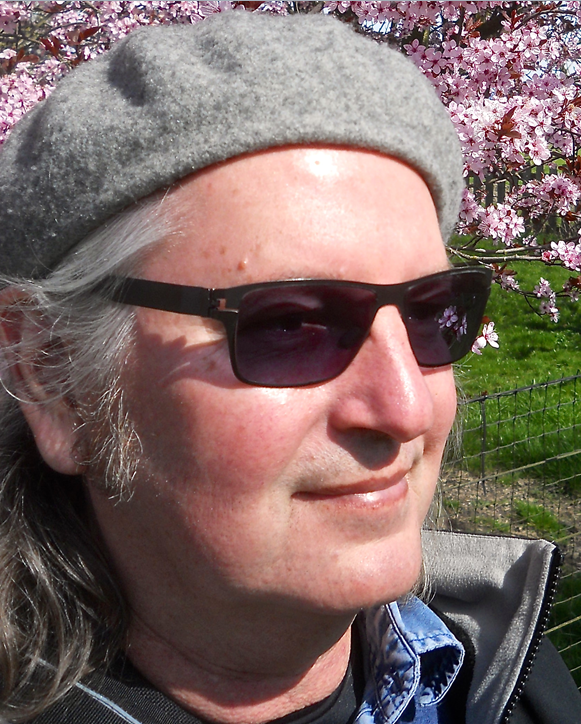 Bruce Sterling, author, journalist, editor, and critic, was born in 1954. Best known for his ten science fiction novels, he also writes short stories, book reviews, design criticism, opinion columns, and introductions for books ranging from Ernst Juenger to Jules Verne. His nonfiction works include THE HACKER CRACKDOWN: LAW AND DISORDER ON THE ELECTRONIC FRONTIER (1992), TOMORROW NOW: ENVISIONING THE NEXT FIFTY YEARS (2003), and SHAPING THINGS (2005).
He is a contributing editor of WIRED magazine and writes a weblog. During 2005, he was the "Visionary in Residence" at Art Center College of Design in Pasadena. In 2008 he was the Guest Curator for the Share Festival of Digital Art and Culture in Torino, Italy, and the Visionary in Residence at the Sandberg Instituut in Amsterdam. In 2011 he returned to Art Center as "Visionary in Residence" to run a special project on Augmented Reality. In 2013, he was the Visionary in Residence at the Center for Science and the Imagination at Arizona State University.
Steve Stirling
S.M. Stirling was born in France in 1953, to Canadian parents — although his mother was born in England and grew up in Peru. After that he lived in Europe, Canada, Africa, and the US and visited several other continents. He graduated from law school in Canada but had his dorsal fin surgically removed, and published his first novel (Snowbrother) in 1984, going full-time as a writer in 1988, the year of his marriage to Janet Moore of Milford, Massachusetts, who he met, wooed and proposed to at successive World Fantasy Conventions. In 1995 he suddenly realized that he could live anywhere and they decamped from Toronto, that large, cold, gray city on Lake Ontario, and moved to Santa Fe, New Mexico. He became an American citizen in 2004. His latest books are In the Courts of the Crimson Kings, from Tor, and The Sunrise Lands from ROC books. His hobbies mostly involve reading — history, anthropology, archaeology, and travel, besides fiction — but he also cooks and bakes for fun and food. For twenty years he also pursued the martial arts, until hyperextension injuries convinced him he was in danger of becoming the most deadly cripple in human history. Currently he lives with his wife Janet, also an author, and the compulsory authorial cats.
Dr. Henry G. Stratmann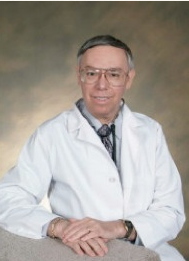 Dr. Henry G. Stratmann has a long list of accomplishments in both medicine and science fiction. He is a cardiologist with board certifications in internal medicine, cardiology, and nuclear cardiology, and a Fellow of the American College of Cardiology, the American College of Physicians, and the American College of Chest Physicians. After graduating summa cum laude from St. Louis University with a BA in chemistry he attended Southern Illinois University School of Medicine, where he received his MD at the age of twenty-three.
Before moving to Springfield, Missouri, to enter private practice, Dr. Stratmann was the director of the Coronary Care Unit at the St. Louis Veterans Administration Medical Center. He served as the principal investigator or a co-investigator for twenty-four clinical research studies and became Professor of Medicine at St. Louis University School of Medicine. He is the author or coauthor of seventy publications, primarily involving research in the field of nuclear cardiology, that have appeared in The American Journal of Cardiology, The American Heart Journal, Chest, Circulation, and other medical journals.
Dr. Stratmann?s science fiction background includes over thirty stories and fact articles in Analog Science Fiction and Fact Magazine. His other interests and hobbies include amateur astronomy; electronics, reflected in his earning an Extra Class amateur radio license; high-power model rocketry; listening to, playing, composing, and analyzing classical music, with special emphasis on the Baroque and Classical periods; history; literature; theology; and philosophy. He is currently enrolled at Missouri State University to obtain a BS in physics with a minor in astronomy.
Michael Swanwick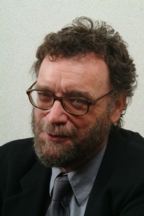 Michael Swanwick is one of the most acclaimed science fiction and fantasy writers of his generation. His work has been honored with the Nebula Award, Theodore Sturgeon Award, World Fantasy Award and the Hugo Award (five times), as well as receiving nominations for the British Science Fiction Award and the Arthur C. Clarke Award.
He has written eight novels and over a hundred short stories, and his work has been translated numerous languages worldwide.